Welcome to the Nursery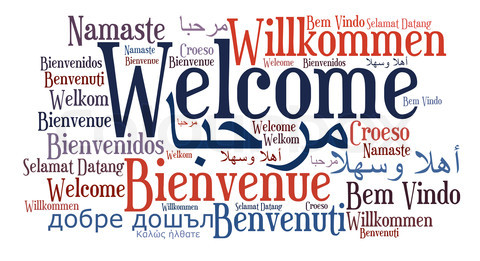 A very warm welcome to all of our new children who started this term.  We hope they will enjoy their time with us.
In the Nursery we have various members of staff to look after the children:  Mrs Piotrowska on Mondays, Tuesdays and Wednesdays with Ms Ewelina to assist her, Mrs Pechnig on Wednesdays, Thursdays and Fridays with Ms Deans to assist her;  Mrs  Mendelssohn provides lunchtime cover from 11.30 to 12 o'clock.  We also have specialist teachers:  Ms Haynes for Music, Ms Tracey for Drama and Ms Anne for French who provide sessions during the week.
We provide indoor and outdoor learning. The Nursery offers resources to help children to learn through play. We have a book area, construction toys, lots of mathematical games and puzzles, tactile equipment like play dough and foam for children to enjoy. Children also have opportunities to play with sand and water in the nursery garden. 
Our topics for this half-term are 'Ourselves', 'People Who Help Us' and 'Autumn'
The children will learn about physical characteristics of the children,their families, friends and pets.  We will also look at changes in ourselves and in nature.  If you have any appropriate items relating to these topics such as books, posters, magazines, a photograph of your pet or a pet you may know than please let the children bring them to school. To avoid any loss or damage, please mark every item clearly with the child's name and put it in a sealed envelope or marked carrier bag. 
We will try to arrange visits from various professionals to come and talk to the children about their work. The children will also be encouraged to think of people in their families and at school to understand how many people help us on a daily base.
Religious Education
We will be teaching the children how to make the Sign of the Cross and prayers for the beginning and end of the day. Our topics for this term are:  'Myself', 'Welcome' and 'Birthdays'. We will teach the children about the importance of their names and how Jesus knows every child by their name. They will learn about being welcomed to God's family through Baptism and find out about a very special birthday of Jesus at Christmas time. If you have any photographs of your child's Baptism or any other resources relating to these topics please send them in so we can share them with the children.
Here are some images of our class prayers
Communication and Language
Children will read and discuss a wide variety of traditional and modern stories, nursery rhymes and poems.They will act out stories and play games during weekly drama sessions. Please continue to read the library books with your children at home. We will play various phonic games and learn more sounds.
Literacy
Children will be shown how to use their pencil in a comfortable tripod grip. They will start to learn how to trace and write their names.
Mathematical Development
Children will learn to recognise and write numbers 0-5. Activities will include matching, sorting, sequencing and pattern making. We will teach the children to count to 10 and match objects to numerals, using one to one correspondence. Children will be introduced to money to enable them to do some pretend shopping.
Nursery Special Events
Wednesday 20th September – Welcome party for all children
Wednesday 27th September – Yellow Day
Special activities will reinforce the colour yellow.
Thursday 5th October – Harvest celebration
Children will be asked to bring in the food to share with others less fortunate than us.
Tuesday 10th October – Pizza Express visit (am group only)
Children will learn how to make own pizza. The afternoon group will have an opportunity to make pizza at school.
Wednesday 8th November – Teddy Bears' Picnic
Children will need to bring their favourite soft toy to join them for a picnic.
Wednesday 22nd November – Fancy Dress Day    Please note that Fancy Dress Day will now happen on THURSDAY 23rd NOVEMBER. Please change this date in your diary.
Children will be able to wear a costume of their own choice on that special day.
Wednesday 29th November – Cinema Day
Children will be able to watch the DVD 'The Snowman'.  Special attractions will include 'cinema atmosphere', tickets and popcorn.
FS Christmas Nativity play – Tuesday 12th December 
More details to follow
Wednesday 20th December – Christmas Party (own clothes day)
 We will be grateful for donations of party food and drinks.
Father Richard came to visit us.
We talked about Baptism.
Father Richard took our 'Baby' and showed us what he does in church.
He explained about the oil which he uses to make the sign of the cross on the baby's forehead and then he poured the water over the baby's head. We also looked at a Baptism Candle which had a cross on it. We learnt that signs and symbols often mean cleansing, strength, everlasting love and belonging.
Teddy Bear's Picnic
We brought our favourite soft toys to the nursery and talked about why they were special to us. Our teddies joined us for a lovely picnic feast.