Welcome to the Nursery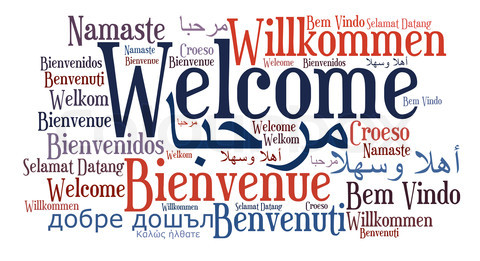 A very warm welcome to all of our new children who started this term.  We hope they will enjoy their time with us.
In the Nursery we have various members of staff to look after the children:  Mrs Piotrowska on Mondays, Tuesdays and Wednesdays with Ms Ewelina to assist her, Mrs Pechnig on Wednesdays, Thursdays and Fridays with Ms Deans to assist her;  Mrs  Mendelssohn provides lunchtime cover from 11.30 to 12 o'clock.  We also have specialist teachers:  Ms Haynes for Music, Ms Tracey for Drama and Ms Anne for French who provide sessions during the week.
We provide indoor and outdoor learning. The Nursery offers resources to help children to learn through play. We have a book area, construction toys, lots of mathematical games and puzzles, tactile equipment like play dough and foam for children to enjoy. Children also have opportunities to play with sand and water in the nursery garden. 
Our topics for this term are 'Winter', 'Food' and 'Growing'
Our topics this term are 'Winter', 'Food' and 'Growing'. Children will learn about the season and changes in the weather. We will look at warm clothing and design our own winter clothes.
We will talk about healthy food and learn about a healthy diet. Children will have opportunities to make sandwiches, fruit salads and biscuits.
All parents are invited to our Foundation Stage International Food Afternoon on Wednesday 21st February.
After half term we will grow plants and watch real caterpillars change into butterflies.
We wi
Religious Education
We will be teaching the children how to make the Sign of the Cross and prayers for the beginning and end of the day. Our topics for this term are:  'Celebrating', 'Gathering' and 'Growing - Looking forward to Easter'. We will also look at other cultures and learn how the Chinese people celebrate their New Year.
Our Foundation Stage Easter Bonnet Parade will take place on Thursday 19th April. All parents are very welcome to attend.
We also say special prayers for our families, friends and people in our community. 
Father Christmas came to our Nursery
We enjoyed taking part in Foundation Stage Nativity Play
 Father Richard came to visit us
Communication and Language
Children will read and discuss a wide variety of traditional and modern stories, nursery rhymes and poems.They will act out stories and play games during weekly drama sessions. Please continue to read the library books with your children at home. We will play various phonic games and learn more sounds.
Literacy
Children will be shown how to use their pencil in a comfortable tripod grip. They will continue to learn how to trace and write their names.
Mathematical Development
Children will learn to recognise and write numbers 0-10. Activities will include matching, sorting, sequencing and pattern making. We will teach the children to count to 15 and match objects to numerals, using one to one correspondence. 
Children will revise the 2D shapes they have learnt so far and we will introduce the pentagon and hexagon shapes. We will also introduce some 3D shapes.
Nursery Special Events
Wednesday 7th February – Chinese Dragon Dance
Friday 9th February – Valentine's Disco (own clothes allowed)
Wednesday 21st  February – International Food afternoon in the main hall
Wednesday 14th March- Rainbow Day- (own colourful cloths allowed)
Thursday 19th April- FS Easter Bonnet Parade in the main hall
Teddy Bear's Picnic
We brought our favourite soft toys to the nursery and talked about why they were special to us. Our teddies joined us for a lovely picnic feast.
Police came to visit the nursery in the morning