Wishing you all a lovely and restful half term.
Don't forget to keep up with your homework: 
* Read Black Beauty (as much as you can)
* Plan writing assessment (discussion about zoos)
* Learn the song lyrics for our production
* Maths group - Two mental maths tests
15th February - Last day of half term (school finishes the normal time of 3:30pm). Mrs. Price's last day in school before maternity leave.
25th February - Children return to school.
27th February - SATs club continues (finish time of 4:30pm)
7th March- World Book Day. Dress up as one of your favourite book characters. 
18th March - Spring test week commences.
1st and 3rd April - Parents' evenings.
Friday 12th April - Last day of term (school closes at 2pm)
Wednesday 24th April - Friday 26th April - Easter SATs club
29th April - Children return to school
6th May - May Bank Holiday - school closed
Monday 13th May - SPAG test
Tuesday 14th May - Reading test
Wednesday 15th May - Maths papers 1 and 2 (arithmetic and first reasoning paper)
Thursday 16th May - Maths paper 3 (second reasoning paper)
Friday 17th May - Year 6 trip to Clapham Common
Tuesday 16th July - Year 6 End of Year Production
Thursday 18th July - Leavers' Mass
Thursday 18th July - Graduation and last day for Year 6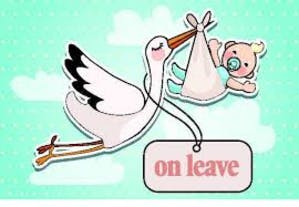 I just wanted to say goodbye and good luck to you all for the rest of the year.
I am so proud of you all and have loved teaching you again. It has been great to see you blossom and grow since Year 4.
I will miss you and be thinking of you.
I know that you will do me and yourselves proud throughout the rest of the year and I will be in touch soon to let you all know about my new addition!
Wishing you all a lovely half term break.
Thanks for all the warm wishes from you and your families - it really means a lot.
Mrs Price
xxx
Last week for Mrs Price. 
We are all very sad to say goodbye to Mrs Price. We will be thinking of her over the next few weeks and we will keep you posted with any news. 
Thank you Mrs Price for everything!
Welcome to Miss Lankester!
Even though we are sad to say goodbye to Mrs Price we are very lucky to have Miss Lankester join us in our class. 
Year 6 Gymnastics!
Well done year six for a fantastic gymnastics session on Friday with Miss Lankester. It was great to see you experimenting with travelling, jumping and balance sequences. A massive well done to our student coaches who were advising each other on how to land safely and jump using the spring boards!
Don't forget your indoor kit for this Friday as we are planning on using the wall frame to up our skills.
Pictures to follow!
Miss Lankester
Dress up as a book character on the day. 
Maybe choose a character from one of our class novels. 
What will your teachers be ?
SATs meeting presentation
Clapham Leaf Club
We are all going to be taking part in the community project,
The Clapham Leaf Club,  which will take place in July.
As a school, we will be growing our own produce and selling it at Venn Street Market. See the link below for more details. 
As part of this project, every pupil will be growing some seeds. Please can you bring a yogurt pot into school before half term?
Feel free to bring any spare ones in as well! 
Carrie's War
Please bring your copy of Carries War into school as I will be collecting them in. 
I hope you have enjoyed it. Let me know your mark out of 10. 
Our new science topic is .......................................
We will be describing the differences in the life cycles of a mammal, an amphibian, an insect and a bird. As well as describing the life process of reproduction in some plants and animals.
Read a selection of our War Poems to commemorate 100 years of the end of World War One.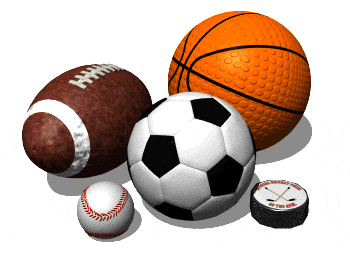 Outdoor PE will take place with the Sports Coach on Thursday afternoons.
Indoor PE with Miss Lankester will take place on Friday afternoons.
Please make sure you have the correct kit with you on these days.
This year, our class representatives are:
Ella and Amanuel.
Representing Nursery are:
Tullie and Helder
Representing Miss Cullen's Reception class are:
Lulia and Nelson
Congratulations to all children and good luck for the year ahead!
Reading Recommendations
We have many avid readers in our class, which is fantastic! We are so pleased that lots of you really enjoy reading for pleasure.
Maybe for your next book though, you could try a different author or even a different genre to continue to expand your reading knowledge.
Much of the reading tests nowadays expect a very broad range of vocabulary to be used and continuing to read widely may help with this.
Please see below for some ideas of books you may like to try.
If you have any recommendations, why not let us know?
Lexia Reading
Please find below a link to Lexia - a spelling and reading programme.
Your log in is your first name and the first letter of your surname (eg Sarah Smith would be sarahs).
Your password is read.
Please note that Lexia does not work in Internet Explorer, please try another browser such as Google Chrome or Safari instead.