Welcome to Year 6!
We are looking forward to our class liturgy on Wednesday 17th October at 10:10am. Please join us if you can.
We are also looking forward to leading visitors around the school during our Open Afternoon on Wednesday at 2-3pm.
Mental Maths games on Top Marks website.
Countries and Capital Cities of Europe
Well done to those children who successfully named the countries and capital cities on our Europe map, especially Tullie and Benjamin who scored 100%!
For those who scored less than 20, your repeat test will be the week before half term (week commencing 15th October).
(But just remember that Neverland is where Peter Pan lived, not to be confused with The Netherlands!!)
 INSULATORS AND CONDUCTORS
What are they  ?
We tested which conductor had a low resistance to allow electricity to pass through. Can you explain to someone at home what you found out ?
What conductors and insulators can you find at home ?
We are reading the novel I am David by Anne Holm for homework.
This week you need to finish Chapter 3 and answer the questions in your homework book.
The Other Side of Truth
by Beverley Naidoo
Next half term we will be focusing our
writing compositions around this book.
Over the holidays we would like you to read up to Chapter 16.
Feel free to read more though. 
Remember to write any words down that you don't understand into your blue vocabulary book.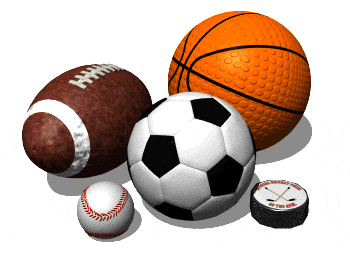 Outdoor PE will take place with the Sports Coach on Thursday afternoons.
Indoor PE with Mrs Price will take place on Friday afternoons.
Please make sure you have the correct kit with you on these days.
Very well done to everyone who stood for election, your speeches and posters were fantastic!
This year, our class representatives are:
Ella and Amanuel.
Representing Nursery are:
Tullie and Helder
Representing Miss Cullen's Reception class are:
Lulia and Nelson
Congratulations to all children and good luck for the year ahead!
Reading Recommendations
We have many avid readers in our class, which is fantastic! We are so pleased that lots of you really enjoy reading for pleasure.
Maybe for your next book though, you could try a different author or even a different genre to continue to expand your reading knowledge.
Much of the reading tests nowadays expect a very broad range of vocabulary to be used and continuing to read widely may help with this.
Please see below for some ideas of books you may like to try.
If you have any recommendations, why not let us know?
Lexia Reading
Please find below a link to Lexia - a spelling and reading programme.
Your log in is your first name and the first letter of your surname (eg Sarah Smith would be sarahs).
Your password is read.
Any problems or questions please ask Mrs Price.