Welcome to Year 6
The children were given their end of year report today.
We are so proud of their achievements this year, especially in their fantastic SATs results.
Well done everyone!
Swimming lessons start on
Tuesday 5th June.
Please remember to bring your kit in a
St Mary's swimming bag or your P.E bag. You must wear a hat in the pool so don't forget to pack it. 
Maritime Museum Trip
'We had so much fun today visiting the Maritime Museum.  Our last school day trip was extremely fun and we all enjoyed learning more about
The Vikings.'  Audrey Hunt
Well done to RIVALDO who won again for this half term!
RIVALDO  has proven to be a keen reader who enjoys completing detailed book reviews.
The competition starts again until the half term so get reading!
Our topic in Religious Education is FREEDOM AND RESPONSIBILITY.
During this topic we will be thinking more about the Ten Commandments, the Beatitudes and how we can live up to our responsibilities.
Art Week
Thank you for all of your lovely posters about Henri Rousseau.  They look amazing and we have learnt so much about this artist. 
Below are the photos of Art Week. One of our activities was to draw and paint one of his most famous pieces of art work. 
We want to thank the PSA for organising Arty Party to work
with our school again. 
Author Visit
Thank you so much to the PSA for organising our fantastic visit from celebrated author, Ross Montgomery.
We loved hearing about his inspiration for his book, Max and the Millions and how he edits his work.
To find out more about Ross and his books, please see his website:
www.rossmontgomery.co.uk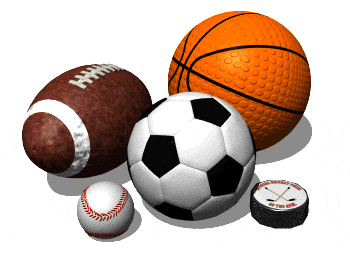 Outdoor PE will take place with the Sports Coach on Thursday afternoons.
Indoor PE with Mrs Price will take place on Friday afternoons.
Please make sure you have the correct kit with you on these days.
The new School Council representatives
have been chosen. 
Our class representatives are Peter and  Ruby-Mae. 
To represent the Nursery
are Queeneth and Luca. 
To represent Miss Cullen's class
are Davina and Max. 
To represent Miss French's class
are Audrey and Sunny. 
Congratulations to everyone who took part, you all ran a
great election campaign. 
Our Class Council leaders have now been elected and are as follows:
Chairperson- Lorcan
Vice Chairperson- Oseremen
Secretaries- Nathan and Rivaldo
Congratulations to you all and we look forward to many
productive meetings in the future. 
The Circulatory System board games. 
Refraction Investigation
Learning about how light travels in science.
Can you explain how a periscope works ?
Reading Recommendations
We have many avid readers in our class, which is fantastic! We are so pleased that lots of you really enjoy reading for pleasure.
Maybe for your next book though, you could try a different author or even a different genre to continue to expand your reading knowledge.
Much of the reading tests nowadays expect a very broad range of vocabulary to be used and continuing to read widely may help with this.
Please see below for some ideas of books you may like to try.
If you have any recommendations, why not let us know?
Lexia Reading
Please find below a link to Lexia - a spelling and reading programme.
Your log in is your first name and the first letter of your surname (eg Sarah Smith would be sarahs).
Your password is read.
Any problems or questions please ask Mrs Price.