At St Mary's we give children the opportunity to develop an awareness of the past, an understanding of how and why things change and how events shape the present and future.
Across the key stages children study the local environment, the lives of important people in history, different civilisations and eras and make full use of historical sources, including artefacts, books, pictures, photographs and oral history.
Visits to museums and other places of historical interest are organised regularly.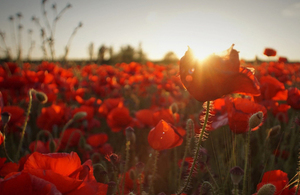 Monday 11th November
Remembrance Day is a memorial day to remember the members of the armed forces who have died on duty since World War I.
Remembrance Day is observed on 11 November to recall the official end of World War I on that date in 1918, as the major hostilities of World War I were formally ended "at the 11th hour of the 11th day of the 11th month" of 1918.
As a school we will remember the fallen by coming today to share in a remembrance liturgy.
Throughout the school, children have had the opportunity to find out about the contributions made by people of African and Caribbean descent, and the impact it has made to our country.
The children have produced some beautiful pieces of work which is displayed throughout the school.
What do you know about Black History?
Click the link below to find out more.
History club will begin on Wednesday 13th November for a selection of Year 1/2 pupils.
It will run from 3.30-4.30pm.
Keep an eye out for the letter!
Useful History websites
BBC- Primary History
http://www.bbc.co.uk/schools/websites/4_11/site/history.shtml
National History Museum
Museum of London
https://www.museumoflondon.org.uk/museum-london
The National Gallery
The Global Goals
What can you do to create a better world?
Click the link below to find out more.
Great women you should know about!
Click the link below to find out more.
History trips at St Mary's
HAMPTON COURT PALACE
History Curriculum Key stages 1 and 2