Welcome to Nursery!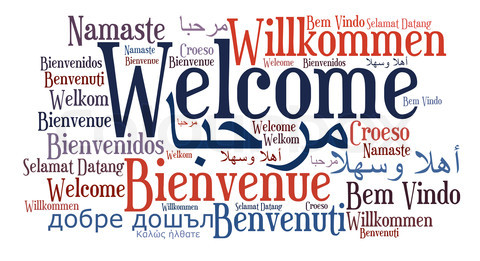 A very warm welcome to all of our new children who started this term. We hope they will enjoy their time with us.
In the Nursery we have various members of staff to look after the children: Mrs Piotrowska on Mondays, Tuesdays and Wednesdays with Ms Ewelina to assist her, Mrs Pechnig on Wednesdays, Thursdays and Fridays with Ms Deans to assist her; Mrs Mendelssohn provides lunchtime cover from 11.30 to 12 o'clock. We also have specialist teachers: Ms Haynes for Music, Ms Tracey for Drama and Ms Anne for French who provide sessions during the week.
We like to provide inside and outside learning. The Nursery offers resources to make the children learn through play. We have a book area, construction toys, lots of mathematical games and puzzles, tactile equipment like play dough and foam for children to enjoy. Children also have opportunities to play with sand and water in nursery garden.
Our topics for this half-term are 'Animals' and 'Water'
The children will learn about farm animals, animals in the wild, pets and will look at animal patterns, homes and babies. We would appreciate if you could send into school any appropriate items you may have such as books, posters, magazines, a photograph of your pet or a pet you may know.
We will be looking at different sources of water and their uses. Children will learn about keeping clean as well as study seaside and sea life. We will be observing changes in things around us, for example - observing water as it freezes and changes back to water.
Religious Education
The focus of our work in Religious Education will be the role the Holy Spirit plays in our lives. We will be exploring the topics of 'Good News', 'Friends' and 'Our World. We will be helping children to understand the special gift of joy and peace that Jesus gave to the disciples. Children will learn about our wonderful world and how we should look after it.
Communication and Language
Children will read and discuss a wide variety of traditional and modern stories, nursery rhymes and poems.They will act out stories and play games during weekly drama sessions. Please continue to read the library books with your children at home. We will play various phonic games and learn more sounds.
Literacy
Our focus in writing for this term is writing names and copying familiar words. Please encourage your child to hold his/her pencil in a comfortable tripod grip.
All the children who will be starting Reception in September should, by now, be able to write their own name. They should also start to copy other words.
We would like to take this opportunity to thank you for your cooperation and for helping your child at home.
Mathematical Development
Children will learn to recognise and write numbers 1-10. Activities will include matching, sorting, sequencing and pattern making. We will teach the children to count to 20 and match objects to numerals, using one to one correspondence. Children will revise the 2D shapes learnt so far and we will introduce pentagon, hexagon and oval. We will be looking at similarities between different shapes, separating small groups of 3 or 4 objects and using positional language.
Special Nursery Events Spring Term:
Thursday 27th April - FS Easter Bonnet Parade in the main hall
Wednesday 10th May – Fancy Dress Day. Children can dress up as their favourite characters. -
Wednesday 17thth May – Teddy Bears' Picnic – Children will need to bring their favourite soft toy to join them for a picnic.
Wednesday 14thth June – Blue Day (all activities will reinforce the colour blue)
Wednesday 21st June – Beach Day (own beach clothes will be allowed that day). Special attractions will include a paddling pool, sand games and ice cream.
Wednesday 28th June – Horniman Museum and Gardens trip, more details to follow.
Wednesday 5th July – Pirate Day. A chance to wear a pirate's hat and look for treasure.
Wednesday 17th July – End of Year party. Donations of party food and drink would be greatly appreciated.
NURSERY GALLERY
SPORTS DAY
Morning Nursery joined the Reception and Infants at the playing field on Clapham Common. It was a long walk but we all made it.
There were some excellent sprinters. " On your mark, get set, GO!"
We also did some throwing and jumping. Here are our teams.
The last event was our Marathon. That was a long way! Good job we practised a lot.
We were so thirsty after that. Luckily we all brought our water.
Some of us stayed to watch the Juniors later on.
Afternoon Nursery had their Sports Day in the playground.
Aren't we good at throwing?
Some of the girls are practising to become Cheer Leaders!
It was a very exciting day. Well done!
PIRATE DAY
Nursery children enjoyed dressing up, making flags and hats and then they 'walked the plank'. We also started learning some 'Pirate Songs'. We had a very entertaining day.
Last but not least we found the treasure chest. Well done everyone!
HORNIMAN MUSEUM TRIP 28.06.17
Nursery children took part in a workshop on 'Animals, Fur, Scales and Feathers'. They enjoyed an interactive exhibition called 'The Robot Zoo' and admired some fish and coral reefs in the aquarium.
We had a lovely day. So much fun!!
ART WEEK 19TH - 23RD JUNE 2017
We made lots of things for art week. The theme was The Queen's Sapphire Jubilee!
Miss Guilfoyle helped us to make these Orbs out of clay. We painted them 'Gold' and decorated them with 'Jewels'.
We made special crowns to celebrate!
We pretended to be Kings and Queens and waved to the crowds!
Foundation Stage Easter Bonnet Parade
Thank you for making all these beautiful Easter bonnets!
We had a big assembly!
We had a big parade in the afternoon to show Infants and Juniors our lovely bonnets!
Well done everyone!
We hope you all enjoyed your Easter eggs!
From Caterpillar to Butterfly
"Bye bye beautiful butterfly!"
Rainbow Day
We also learned the Rainbow Song!
Our visit to Clapham Library
World Book Day
Morning children dressed up as their favourite book character.
Mr McDermott's class came to read with us.
Do you recognise all the characters from the afternoon group?
Even the teachers dressed up!
We had lots of fun!!
International Food Day
We enjoyed preparing the flags and getting dressed in our traditional costumes.
The costumes were very colourful.
Some of the morning children came dressed up, too. We were all together in the hall - Reception and Nursery!
We had so much lovely food to taste. Yummy!!
Did the parents eat it all up after we had gone back to the Nursery??
No!! There was more to taste the next day! We had lots of fun!
Thank You Everyone!
We also enjoyed looking at all the special artefacts, cards, books and jewellery from lots of different countries.
Where do you think these Flamenco Dancers come from?
There were lots of interesting stories. Children had so much to talk about. Well done, everyone!!
St. Valentine's Day
Our children learnt about Saint Valentine. We made cards and biscuits to celebrate St Valentine's Day which is on the 14th February. Everyone came in party clothes to enjoy the disco.
We celebrated the Chinese New Year in the Nursery. Children learnt that 2017 is the Year of the Rooster. They enjoyed taking part in a Dragon Dance and tasting Chinese noodles and crackers. Children took home 'lucky envelopes' and learnt how to say 'Happy New Year' in Chinese.
KUNG HEY FAT CHOY
We had lots of fun singing new songs too.
STORY TIME!
The Nursery children enjoyed the story of 'The Gingerbread Man' and made their own biscuits.
They all looked and tasted lovely!
We enjoyed Christmas Time in the Nursery!
Look at our beautiful angels and shepherds! We all loved the Nativity Play.
A big 'Thank You' to all the parents who provided the wonderful costumes. We hope you enjoyed the Christmas Play.
The children were very excited. They practised very hard to remember all the words!
Father Christmas paid us a visit and
gave us all a present! Thank you Father Christmas.
As part of our 'People who help us' topic
police officers visited us in the Nursery and talked about their jobs.
Morning Nursery.
Afternoon Nursery
Can you see how busy we are cooking a healthy meal?
After we have finished our focused activity, we can choose our favourite toys.
We enjoyed our Teddy Bears Picnic.
Have you seen the Kids' Zone? Play games and visit some cool websites. You can vote for your favourites.