St Mary's PSA
The St Mary's Parent Staff Association (PSA) are a registered charity (No. 1147165) dedicated to raising money for the school to pay for educational enhancements for the children.
AGM Meeting 2nd October 2020
Thank you to all those who participated in our zoom AGM. Please see attached the meeting minutes with a detailed summary of the discussion points.
Ms Lankester (year six teacher!) is running the London Marathon for St Mary's! The link to her fundraising page is below:
https://www.justgiving.com/fundraising/mslankesterruns
HOW WE SUPPORT THE SCHOOL
One of the most important functions of the PSA is bringing together our school community. That's everyone from the parents and the staff to our wonderful governors and church community.
Then of course we fund equipment and experiences for the children. There are annual activities and resources we provide such as school trip coaches, infant book bags and sport rucksacks, first aid training and the much loved Pantomine, as well as a range of exciting educational activities organised for pupils during Art Week, Science Week and Book Week.
We have also sponsored bigger projects and resources such as the bike/scooter shed, instruments for the music department and a new screen and IT system for the school hall.
HOW WE RAISE FUNDS

Regular features of the PSA calendar are the Summer Fair, Bake Sales, Pancake Sale, Mother's Day Gift Sale, Bingo Night, Christmas Wreath Workshop, Christmas Tree Sale and the Christmas Fair. All profits raised at these events go directly to the PSA.
Matched Funding
Many corporate companies provide matched funding for employee contributions to charities, which means they will match any donation you make to the PSA. Please find out if this is something your employer may offer.
EasyFundraising
This is a fantastic fundraising scheme that raises money whilst you do your online shopping (from groceries to holidays and even insurance policies!). Every time you spend money through one of their listed shops, a percentage of your spend will be donated to our charity by the retailer, at no additional cost to you. You can support our cause by registering at: www.easyfundraising.org.uk/causes/stmaryschoolclapham
Click on 'support this cause' to create your account. Once you have signed up, whenever you shop log on to easyfundraising or use the app to select from over 3600 shops. You will be redirected to the retailer's normal website and shop as you normally would, only St Mary's earns a FREE donation.
HOW YOU CAN HELP
All parents and carers are automatically members of the PSA whilst they have a child at the school. We encourage and welcome parents and carers to help out where possible.
If you would like to become more involved please let us know, everyone has skills to bring! Even if you don't have much time there are always small jobs to be done. We all have very busy lives but every little really does help, especially if we all pitch in together.
CONTACT US: stmarys.sw4.psa@gmail.com
See photos below and further information on some of our wonderful events!
Pantomime 2020
Robin Hood Panto comes to St Mary's!! The children love this (oh yes they do!!)
Christmas Wreath workshop 2019
A huge thank you to our wonderfully creative parents who not only ran the workshop but also made over 20 wreaths themselves to sell! This is a very special event, thoroughly enjoyed by all those who attend.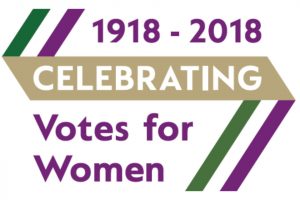 To celebrate 100 years of women's voting the PSA organised a time capsule to be buried in the school grounds.
PSA funds paid for the time capsule and memorial plaque, and were helped by parents who contributed book prizes and monies toward the plaque.
There is a special plaque to mark this momentous occasion - and to give people in 100 years time a clue as to where it is buried!
We were joined by staff, governors, parents and children - including our school orchestra and prize winners who each got to place something in the capsule.
We were honoured to be joined by some members of our local community who also added items to our time capsule.
Thanks to Marie McCarthy (Director of Omnibus Theatre), Councillor Sonia Winifred (Cabinet Member for Equalities & Culture) and Caroline Clarke (Assistant Minister at Holy Trinity Church, Clapham).
Official Opening of the Bike Shed!
Thanks to all who helped to design and complete our new, improved and extended bike and scooter shed.
We held a wonderful official opening which was attended by many pupils and parents as well as members of the community.
Pictured cutting the ribbon are: Marie Mc Carthy (Director of Omnibus Theatre), Matthew Griffin (Assistant Head), Karen Pluckrose (Headteacher), Valentina Ticino (Parent & Architect who designed the bike shed), Laura Cheyne (Road Danger Reduction Manager, Lambeth) and Emily Hunt (Chair of the Parents' Association).
We also had visits from Leo Blay (Community Liaison Manager at Waitrose in Clapham Common) and staff from Knight Frank (Manager Robert French and Office Manager Emma).
Thanks to Anne-Marie Bickerton for taking such wonderful photographs.
Thanks to all the support from our local community and from our parents and staff.
Thank you for all the support from our parents/carers and staff and our local community!