Welcome to the PSA! 
The PSA is here to support the school. Our aim is to help provide funds for the school to support projects and to afford extra resources and facilities for our children and to have lots of fun whilst doing so!
 
All parents are automatically members of the PSA whilst they have a child at the school. The PSA benefits from having charitable status (Registered Charity No. 1147165) we hold an AGM every year, to which all parents are invited. Each class elects a representative to support the work of the PSA.
 
The PSA raises money for the school through a range of activities – regular features of the PSA calendar are the Summer Fair, cake sales, Quiz night and Christmas party.
 
We are always looking for volunteers and class representatives for the PSA.
If you would like to join in the fun, please contact the PSA at stmaryspsa@yahoo.co.uk
Don't forget to look below for up coming events, photos and more!

We are having a Christmas Fair on Friday 14th December after school. Please see the poster below for more details.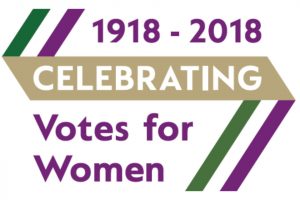 To celebrate 100 years of women's voting the PSA organised a time capsule to be buried in the school grounds.
PSA funds paid for the time capsule and memorial plaque, and were helped by parents who contributed book prizes and monies toward the plaque.
There is a special plaque to mark this momentous occasion - and to give people in 100 years time a clue as to where it is buried!
We were joined by staff, governors, parents and children - including our school orchestra and prize winners who each got to place something in the capsule.
We were honoured to be joined by some members of our local community who also added items to our time capsule.
Thanks to Marie McCarthy (Director of Omnibus Theatre), Councillor Sonia Winifred (Cabinet Member for Equalities & Culture) and Caroline Clarke (Assistant Minister at Holy Trinity Church, Clapham).
Thanks to all who helped to design and complete our new, improved and extended bike and scooter shed.
We held a wonderful official opening which was attended by many pupils and parents as well as members of the community.
Pictured cutting the ribbon are: Marie Mc Carthy (Director of Omnibus Theatre), Matthew Griffin (Assistant Head), Karen Pluckrose (Headteacher), Valentina Ticino (Parent & Architect who designed the bike shed), Laura Cheyne (Road Danger Reduction Manager, Lambeth) and Emily Hunt (Chair of the Parents' Association).
We also had visits from Leo Blay (Community Liaison Manager at Waitrose in Clapham Common) and staff from Knight Frank (Manager Robert French  and Office Manager Emma).
Thanks to Anne-Marie Bickerton for taking such wonderful photographs.
Thanks to all the support from our local community and from our parents and staff.