Welcome to Mr McDermott's Year 5 Class Page
Friday 3rd April
Hello year 5, it is Friday! I hope that you all still have that Friday feeling, even though we all have to do our part by staying indoors.
Holy Week starts this Sunday, so I have included a RE activity to get you ready for this important part of the Church calendar.
Stay positive, stay strong and remember to smile.
It is important to try to stay active during this period, both mentally and physically. I will be adding daily updates to the class page and some activities and fun tasks to help try and keep your minds active.
If you have not done so already, try to tune into the nations daily PE lesson from Joe Wicks (I have done a few and my thighs have still not recovered).
https://www.youtube.com/channel/UCAxW1XT0iEJo0TYlRfn6rYQ
Daily Riddle
Answer to yesterdays riddle: A clock
Friday's Riddle: What word becomes shorter when you add 2 letters to it?
I have found some prayer templates for your prayers during Holy Week. If you do not have the ability to print them off, it is very simple to create your own.
I will also be setting some daily maths challenges from the White Rose. These challenges are from 2018, so please ignore the dates. First activity available below as a pdf.
Every week I will be giving you a new artist to research, these artists will cover a range of time periods and styles. Use your time at home to study their work and use this to influence your own artwork. Have fun!
This Week: Pablo Picasso
Please also continue to use mathletics.com/uk/
For parents -You may have seen this list on social media, it contains many useful websites to keep the children busy whilst they are off school.
Khan Academy
https://www.khanacademy.org

Especially good for maths and computing for all ages but other subjects at Secondary level. Note this uses the U.S. grade system but it's mostly common material.
BBC Learning
http://www.bbc.co.uk/learning/coursesearch/
This site is old and no longer updated and yet there's so much still available, from language learning to BBC Bitesize for revision. No TV licence required except for content on BBC iPlayer.
Scratch
https://scratch.mit.edu/explore/projects/games/
Creative computer programming
National Geographic Kids
https://www.natgeokids.com/uk/
Activities and quizzes for younger kids.
Duolingo
https://www.duolingo.com
Learn languages for free. Web or app.
Mystery Science
https://mysteryscience.com
Free science lessons
Cbeebies Radio
https://www.bbc.co.uk/cbeebies/radio
Listening activities for the younger ones.
Nature Detectives
https://naturedetectives.woodlandtrust.org.uk/naturedetect…/
A lot of these can be done in a garden, or if you can get to a remote forest location!
British Council
https://www.britishcouncil.org/school-resources/find
Resources for English language learning
Oxford Owl for Home
https://www.oxfordowl.co.uk/for-home/
Lots of free resources for Primary age
Big History Project
https://www.bighistoryproject.com/home
Aimed at Secondary age. Multi disciplinary activities.
Geography Games
https://world-geography-games.com/world.html
Geography gaming!
Blue Peter Badges
https://www.bbc.co.uk/cbbc/joinin/about-blue-peter-badges

The Artful Parent
https://www.facebook.com/artfulparent/
Good, free art activities

Educational online games
DK Find Out
https://www.dkfindout.com/uk/…
Activities and quizzes
Twinkl
https://www.twinkl.co.uk
5th March - World Book Day
9th March - Art week begins
16th March - Year 5 rugby tournament
18th March - Class liturgy
19th March - Year 5 netball tournament
20th March - PSA Mothers' Day sale
230th March or 1st April - Parents' Evenings
3rd April - Last day of spring term (school closes at 2pm)
English
This half term, in English the class will be studying classic myths and legends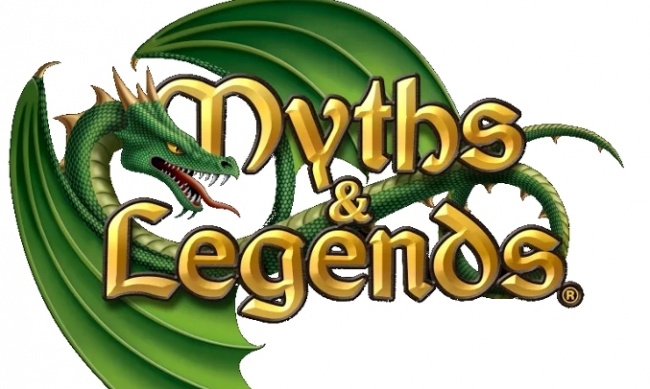 We will be looking at a selection of myths and legends from around the globe
It is important that your child reads texts which are suitable for their age and ability and which challenge their thinking. Remember - just because a book is popular, does not mean it is worthwhile. Please help your child to choose appropriate books.
Spelling homework is given on a Monday and to be completed for a Friday, when there will be a spelling test. Your child should use the 'Look, Cover, Write, Check' method to learn their spellings.
RECOMMENDED READING FOR YEAR 5 (AGE 9-10)
Tuck Everlasting, Natalie Babbitt
The Children of Green Knowe, Lucy Boston
Millions, Frank Cottrell Boyce
The Demon Headmaster, Gillian Cross
Danny the Champion of the World, Roald Dahl
The Gorgeous Georgians, Terry Deary
The Slimy Stuarts, Terry Deary
The Terrible Tudors, Terry Deary
The Vile Victorians, Terry Deary
Rumpelstiltskin and other Grimm Tales, Carol Ann Duffy
My Family and Other Animals, Gerald Durrell
The Little White Horse, Elizabeth Goudge
From the Mixed up Files of Mrs, Basil E. Frankweiler, E.L. Konigsburg
Goodnight Mr Tom, Michelle Magorian
The Box of Delights, John Masefield
Anne of Green Gables, L.M. Montgomery
The Phoenix and the Carpet, Edith Nesbit
Tom's Midnight Garden, Philippa Pearce
The Indian in the Cupboard, Lynne Reid Banks
The Silver Sword, Ian Serraillier
Black Beauty, Anna Sewell
Shakespeare Stories: The Tempest, Andrew Matthews
101 Dalmatians, Dodie Smith
Charmed Life, Diana Wynne Jones
The Little Prince, Antoine de Saint-Exupéry