HW - All Children answer the following questions. Write the question out on a new page in the Humanities book.
Why do countries have different time zones?
Why are China and India special?
Are all countries time zone differences from 0 in whole hours? How do you know? Prove it with some examples.
Year 5 Maths HW for Monday 18th November
Spelling homework: Friday 22nd November
Congratulations to Ellicia who was the STAR OF THE WEEK
Religious Education
The children will be learning about:
The FIVE great THEMES of OUR FAITH
The Most Holy Trinity

The Incarnation

The Paschal Mystery

The Church

The Dignity of the  Human Person
...as well as the LIVES of the SAINTS.
They will be using the Come and See Programme of Study and focus on the topics of OURSELVES, LIFE CHOICES and HOPE.
English - This half-term we will be reading The Lion The Witch and the Wardrobe. Your child will receive regular reading homework so please ensure you listen to them read as frequently as possible and discuss the text that they are reading. If you have any questions, please see Mr Rodger.
It is important that your child reads texts which are suitable for their age and ability and which challenge their thinking. Remember - just because a book is popular, does not mean it is worthwhile. Please help your child to choose appropriate books.
Spelling homework is given on a Monday and to be completed for a Friday, when there will be a spelling test. Your child should use the 'Look, Cover, Write, Check' method to learn their spellings.
How many of the following texts have you read?
RECOMMENDED READING FOR YEAR 5 (AGE 9-10)
Tuck Everlasting, Natalie Babbitt

The Children of Green Knowe, Lucy Boston

Millions, Frank Cottrell Boyce

The Demon Headmaster, Gillian Cross

Danny the Champion of the World, Roald Dahl

The Gorgeous Georgians, Terry Deary

The Slimy Stuarts, Terry Deary

The Terrible Tudors, Terry Deary

The Vile Victorians, Terry Deary

Rumpelstiltskin and other Grimm Tales, Carol Ann Duffy

My Family and Other Animals, Gerald Durrell

The Little White Horse, Elizabeth Goudge

From the Mixed up Files of Mrs, Basil E. Frankweiler, E.L. Konigsburg

Goodnight Mr Tom, Michelle Magorian

The Box of Delights, John Masefield

Anne of Green Gables, L.M. Montgomery

The Phoenix and the Carpet, Edith Nesbit

Tom's Midnight Garden, Philippa Pearce

The Indian in the Cupboard, Lynne Reid Banks

The Silver Sword, Ian Serraillier

Black Beauty, Anna Sewell

Shakespeare Stories: The Tempest, Andrew Matthews

101 Dalmatians, Dodie Smith

Charmed Life, Diana Wynne Jones

The Little Prince, Antoine de Saint-Exupéry 
RECOMMENDED READING FOR YEAR 6 (AGE 10-11)
Little Women, Louisa May Alcott

Skellig, David Almond

Carrie's War, Nina Bawden

Artemis Fowl, Eoin Colfer

The Dark is Rising, Susan Cooper

Boy: Tales of Childhood, Roald Dahl

A Christmas Carol, Charles Dickens (Puffin)

Oliver Twist, Charles Dickens (Puffin)

Coraline, Neil Gaiman

The Owl Service, Alan Garner

King Solomon's Mines, Rider Haggard (Puffin)

I am David, Anne Holm

Biggles: The Camels are Coming, W.E. Johns

Stig of the Dump, Clive King

Skulduggery Pleasant, Derek Landy 

The Thieves of Ostia, Caroline Lawrence

A Wrinkle in Time, Madeleine L'Engle

The Ghost of Thomas Kempe, Penelope Lively

Number the Stars, Lois Lowry

Shakespeare Stories: Antony and Cleopatra, Andrew Matthews

Private Peaceful, Michael Morpurgo

Wonder, R.J. Palacio

A Series of Unfortunate Events: The Bad Beginning, Lemony Snicket

Journey to the Centre of the Earth, Jules Verne

The War of the Worlds, H.G. Wells

The Machine Gunners, Robert Westall
(Especially demanding texts in bold)
Each morning, your child will take part in what we call, 'Morning Maths'. This is an opportunity for your child to practise their calculation skills within their own class group.
Following this, there is a daily maths lesson, where your child will work within a set group.
Homework can be expected on Monday, Wednesday and Friday.
Your child will have received a Mathletics username and password. They will be expected to carry out homework on Mathletics once a week. Please assist them in completing this and if there are any problems, see Mr Rodger.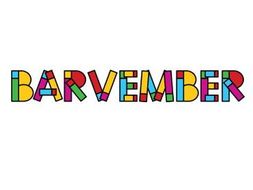 Have you taken part? 
Barvember runs from 4th - 29th Nov and gives you 4 maths problems a day that lend themselves well to being answered with a bar model.
The first 2 questions are fairly simple and questions 3 and 4 get a little more difficult. 
Here's an example from Friday 8th November:
PE - The class PE slot is on Tuesday.
Mr Brown takes the games lessons on Tuesday. Please ensure your child has the correct kit on these days.
Swimming is also on a Tuesday. 
This half-term in science, the topic is light.